A 50-year-old male patient is admitted to ICU following a laparotomy, splenectomy and partial hepatectomy for intra-abdominal bleeding following a high-speed motor vehicle crash with isolated abdominal trauma. He has had a massive transfusion in theatre. He continues to be fluid responsive with a falling haemoglobin concentration consistent with on-going intraabdominal bleeding.
a) Outline your management of this problem.
The International Normalised Ratio (INR) result is >10 and subsequent history reveals the patient was taking warfarin for recurrent deep vein thromboses.
b) List the steps you would take to correct the INR.
The INR corrects to 2.0 and a thromboelastometry is performed with the resultant graphs (Image A) as shown on page 11. (Graphs from a normal individual, Image B, are included for comparison.)
Image A: the patient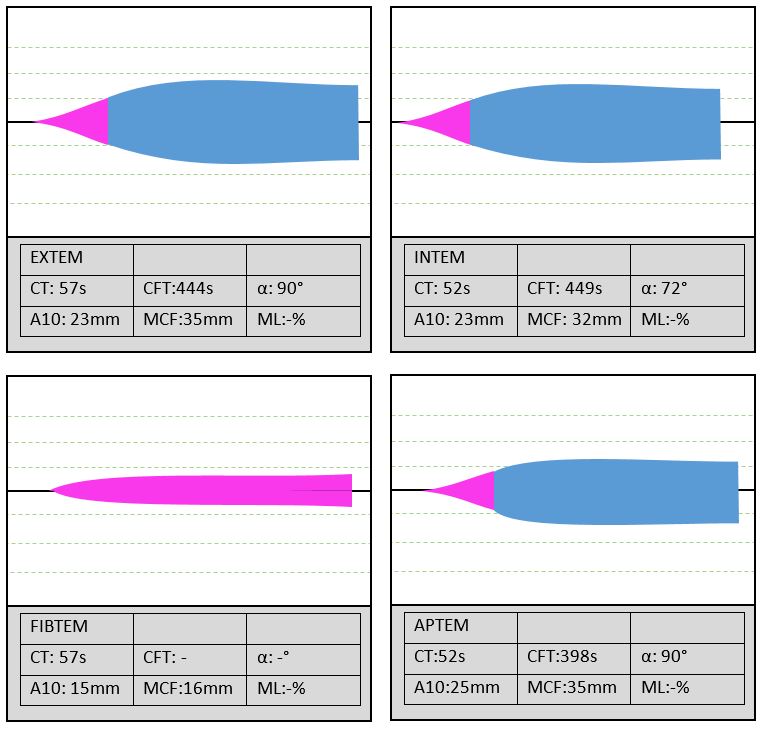 Image B: normal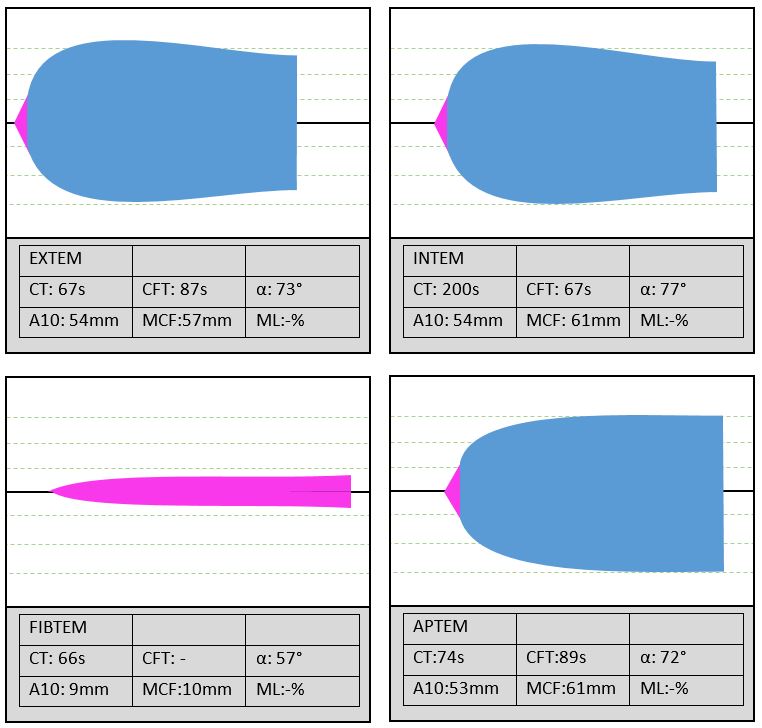 c) What coagulopathy do the patient's graphs represent and what therapy is indicated?