A 50-year-old female presents to hospital having been involved in a motor vehicle crash. She was the driver and was trapped by the legs requiring extrication.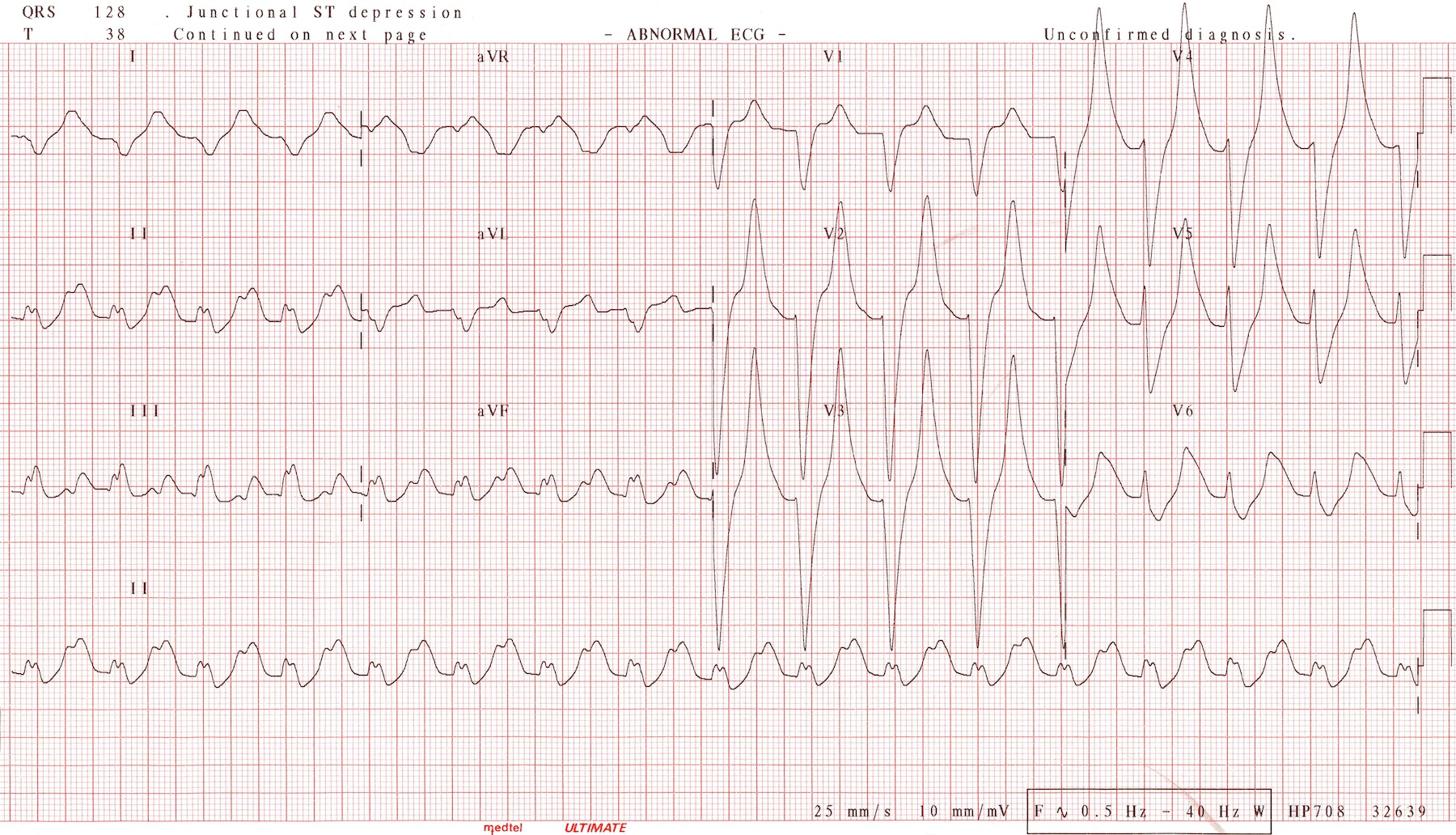 a) Describe the ECG changes?
b) What is the explanation for the ECG changes?
c) What is the immediate pharmacological management?
College Answer
a) Broad complex rhythm, not typical of a BBB pattern.
Left axis deviation
Absent P waves
b) Hyperkalaemia due to rhabdomyolysis
c) Intravenous calcium
Intravenous sodium bicarbonate
Salbutamol / dextrose-insulin
Discussion
The image above was shamelessly stolen from an excellent LITFL page on ECG chages in hyperkalemia.