The contents of functional extracellular fluid
Bone and connective tissue contain 15% of the total body fluid (that's 9% of the mass of the organism) but they are slow to mobilise and wont participate in infusion physiology to a relevant degree. The rest is the functional ECF.
Functional ECF is about 30% of the total body fluid, or about 20% of total body mass (18% to be precise)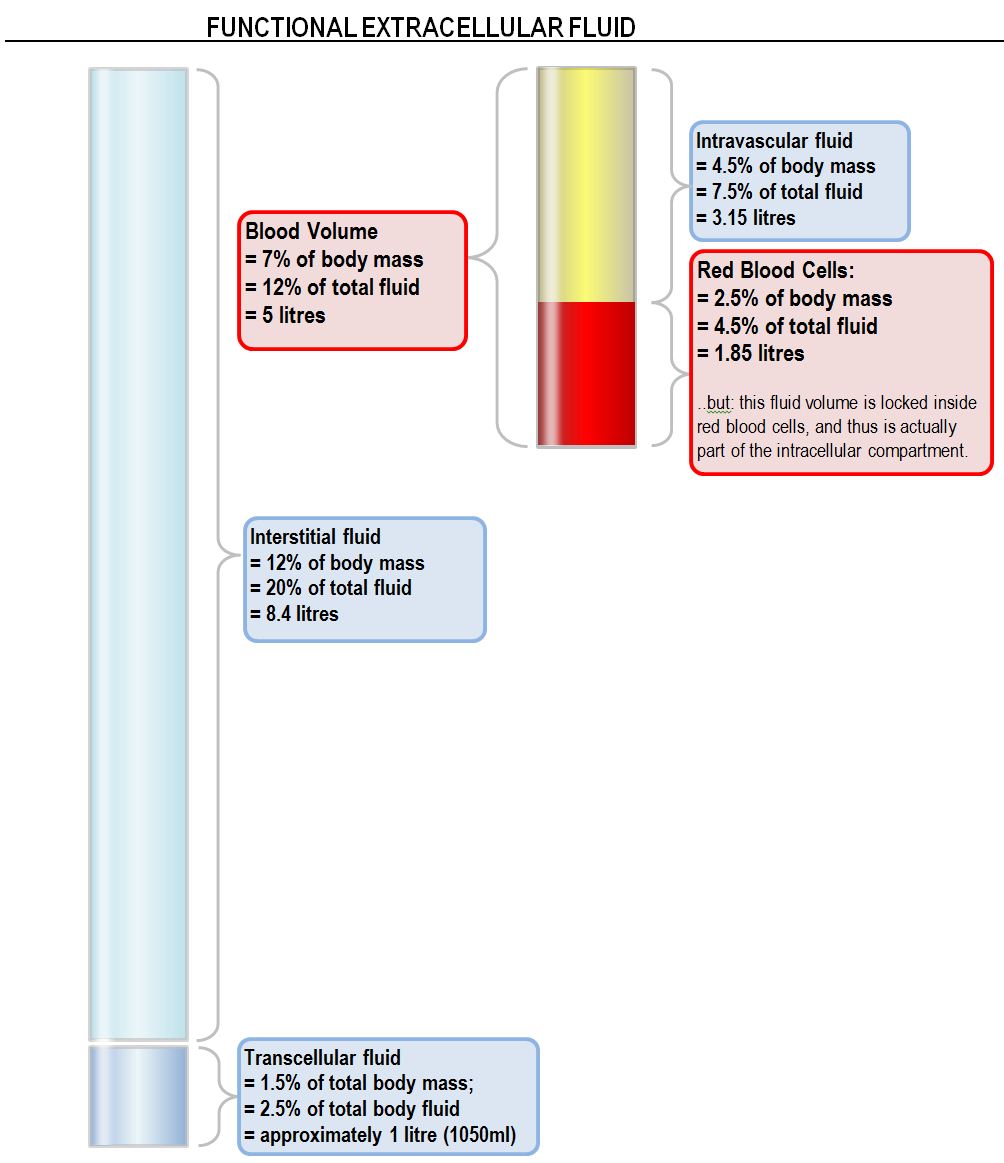 Transcellular fluid compartment: small but useful
This is a small but important compartment; 2.5% of total body fluid is locked up in these secretions.
The compartment is characterized by being formed from the secretions of epithelial cells, and it exist in epithelial-lined cavities.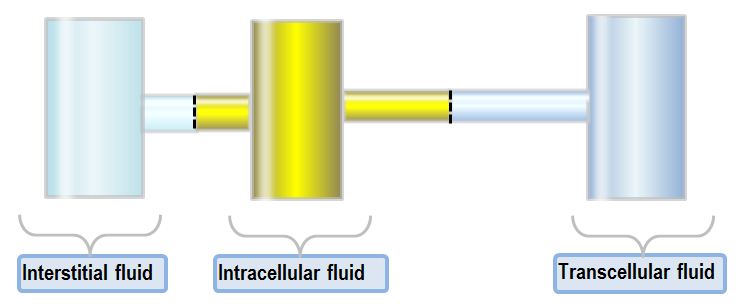 Examples include:
Vitreous humour
Pleural fluid
CSF
Peritoneal fluid
Aqueous humour
Urine in the bladder
Bowel mucus