This chapter is relevant to Section G7(iv) of the 2017 CICM Primary Syllabus, which asks the exam candidate to "describe the methods of measurement of cardiac output including calibration,
sources of errors and limitations".
Measurement of Cardiac Output from Pulse Contour
The technique relies heavily on the compliance of the vascular tree. It requires to be calibrated by a thermodilution measurement.

If the characteristics of the blood vessels change (i.e. if the patient becomes rather more vasoconstricted or vasodilated) the whole system needs to be recalibrated.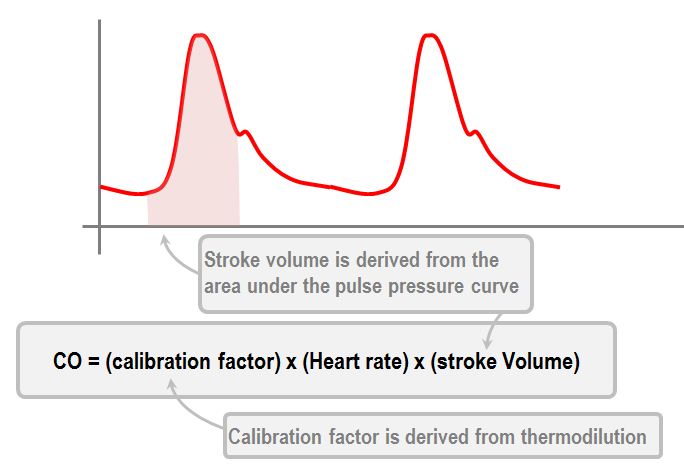 The hideous maths, you ask? What are they?